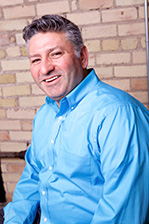 Professionally planned, artfully executed.
I've built my reputation on a philosophy of four cornerstones: Quality, Value, Dependability and Service.
Quality: I strive to provide the highest quality of craftsmanship and attention to detail every day of the week. I firmly believe that quality does not take more time and that perfection does not cost more money.
Value: I always try to deliver a high level of value to my customers by ensuring a high quality finished product at a fair and competitive price. Look, there is always someone out there who will do the work for less money, especially these days. My customers take pride in the work I've done for them every time a friend or family member compliments their project and asks who did it.
Dependability: I pride myself on being dependable and being where I say I'll be when I say I'll be there. When I start a new project I work consistently until the job is complete. Then, I move on to the next job. I answer my phone when it rings and I communicate often with my customers to keep them informed.
Service: I stand behind my work with a handshake and an iron-clad integrity. If you're not happy with the work I've done, I do everything within my power to make it right.